COMSTOCK PARK, Mich. — A car crashed into Kent Cash Outlet in Comstock Park around 2 a.m. Friday— just a few feet away from where an overnight employee was standing.
Matthew Gieseler, owner of the high-end collectibles business, tells us that person is OK but very shaken.
Giesler headed to the store after getting a notification from his security system.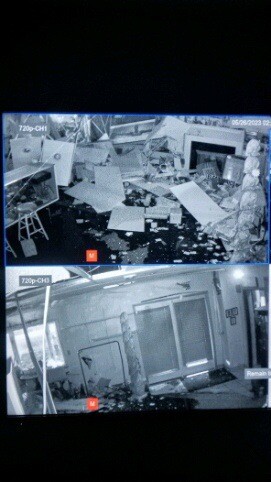 Matthew Gieseler, Owner of Kent Cash Outlet
He reached out to FOX 17 to share details, saying gas and water were spilling everywhere when he got there.
The Kent County Sheriff's Office says deputies spotted the vehicle just before the crash operating without taillights on.
Deputies say the vehicle turned from Yorkland Drive NW into York Creek Apartments but did not stop and a pursuit began.
The sheriff's office says the vehicle continued through the apartment complex and out to Lamoreaux Drive.
The vehicle started to pull away from police and was out of sight when rounding a curve close to West River Drive. As the deputy approached the curve, they found the vehicle had crashed into Kent Cash Outlet.
The driver, a 29-year-old Grand Rapids man was taken to the hospital in critical condition.
The sheriff's office says speed, seatbelt use and drugs are being investigated as possible factors in the crash.